Description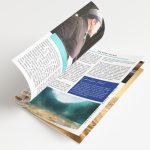 Origins of Passover – By looking back into the Old Testament, you can gain life-changing insight on the person and work of Jesus – understanding more deeply who He is and what He has done.
Every major event in the life of Yeshua, in the life of Jesus, happened on a Biblical holiday. He died as the Passover Lamb. He rose from the dead on First Fruits. He poured out His Spirit on Shavuot (the same day as Pentecost). And I believe he was born on Sukkot, the Feast of Tabernacles. Let's journey deeper together.
Passover was the time when God brought Israel out of Egypt. The word Passover or Pesach in Hebrew means "to skip over" the past because God's skipped over the houses of the B'nai Israel (Children of Israel). During the 10th plague—the death of the firstborn (Ex. 11:1–10), God delivered the enslaved Jews from Egypt.
Egypt in Hebrew is Mitzrayim, which means "a place of confinement or restriction." The word comes from the Hebrew word tzar, as in min hametzer used in Psalm 118:5: "Out of a tight place I called on Adonai—Adonai, answered me with a spacious place" (emphasis added). Egypt is a place of being boxed in and limited.
Are you ready to take hold of your full inheritance as you connect ancient Torah wisdom with the contemporary teachings of Yeshua (Jesus)? The Origins of Passover will help you discover the riches God has for you as you Journey Deeper through the story of Passover with Rabbi Jason Sobel. Using striking imagery, vivid storytelling, and practical application Rabbi Jason explores the meaning of Passover and how it applies to your daily life as a follower of Yeshua.