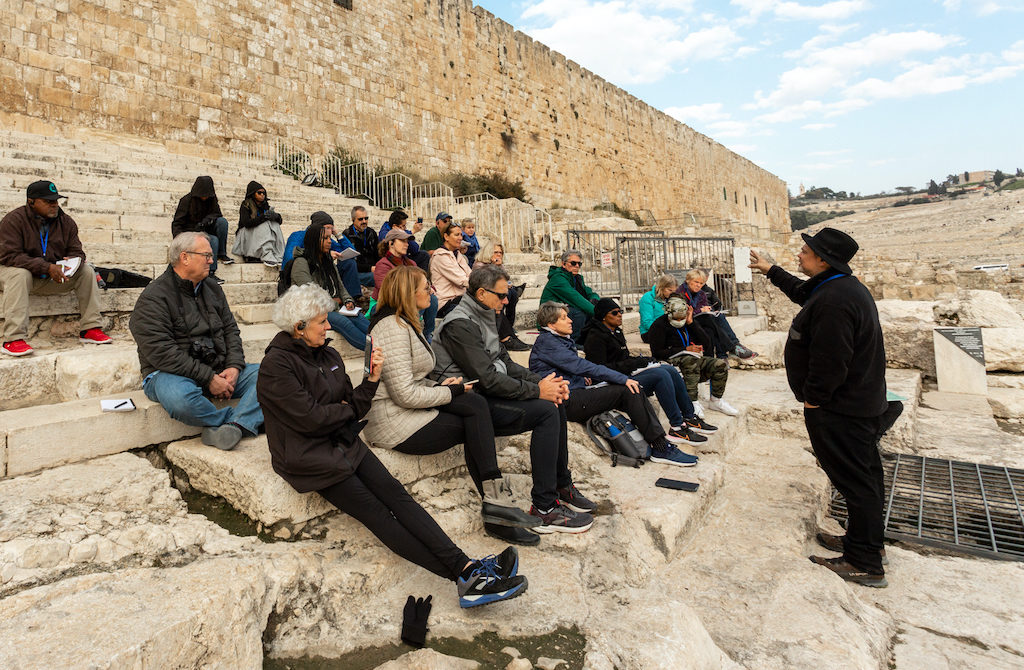 What is Messianic Judaism?
It's not unusual for people to think of Christians and Jews as being very different, but at odds with each other. The last eighteen or nineteen centuries have provided more than enough reason to think that way. Many people may not know that the religious movement that came to be called "Christianity" was initially considered a Jewish sect called "The Way." The earliest followers of Yeshua-Jesus were exclusively Jewish. They worshiped Him as the promised Messiah, the Son of the God of Abraham, Isaac, and Jacob.
This background makes the details in Acts 11 that much more fascinating. Let's take a closer look…
After the apostle Peter's interaction with the Roman centurion Cornelius, he brought testimony to the elders in Jerusalem.
Their response? "Even to the Gentiles God has granted repentance leading to life!" (Acts 11:18/TLV) The text then immediately continues this theme:
Now those scattered because of the persecution that happened in connection with Stephen traveled as far as Phoenicia and Cyprus and Antioch, telling the message only to Judeans. However, there were some of them, men of Cyprus and Cyrene, who came to Antioch and began speaking to the Hellenists also, proclaiming the Lord Yeshua. The hand of the Lord was with them, and a great number who believed turned to the Lord. (vv.19-21)
Notice that they were sharing the gospel "only to Judeans," but then some started evangelizing "Hellenists" (Greek-speaking, non-Jews). The Jewish leaders in Jerusalem heard about this continuing interaction with the Gentiles, so Jewish ministry envoys Paul and Barnabas spent a year amongst them. This story concludes with this line, "Now it was in Antioch that the disciples were first called 'Christianoi'" (v.26). In other words, the term "Christian" emerged because the Jewish sect organized around Yeshua of Nazareth was no longer exclusively Jewish.
Yeshua was a Jewish Rabbi who taught the Torah in synagogues. His original followers were all observant Jews who continued to live as observant Jews after His ascension (see Acts 24:17-18; 27:9). Jerusalem, the most significant Jewish city, was the locus of the early Church's authority. The "Council" there had to prayerfully work through the matter of Gentiles needing to follow the Law of Moses. If they had abandoned the Law, such debates would've been moot. My point is, Paul and the other early members of the early Church saw no conflict between living as observant Jews and worshipping Yeshua as Messiah.
"Messianic Jews" are modern embodiments of that history. We are ethnic Jews who believe Yeshua is the Messiah. We honor the history, heritage, and traditions of our ancestors. While there is the diversity of expression, Messianic Jews commonly observe Shabbat (Sabbath), celebrate the Jewish holidays, and pray in Hebrew. AND…there are "Messianic Gentiles"— people who aren't ethnically Jewish but choose to honor our Jewish heritage and traditions because of Yeshua.
No one has to be "Messianic" to be a faithful follower of the Lord. God loves diversity—look at His creation! Our differences should complement one another and create opportunities to learn from one another. And above all, we seek to become the answer to Yeshua's prayer, "that they all may be one. Just as You, Father, are in Me and I am in You, so also may they be one in Us, so the world may believe that You sent Me" (John 17:21).