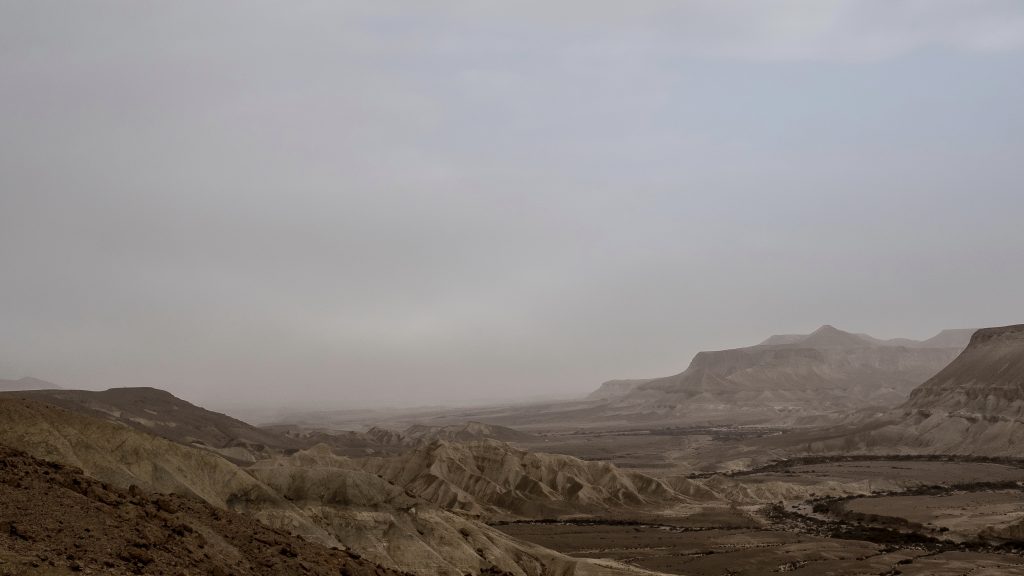 Finding Jesus in the Old Testament: Weekly Reading from the Torah – Yitro
Quick links:
From Beginning to End: Summary of this Week's Torah Portion
This week's Torah portion is Yitro, which means "abundance" or "plenty" in Hebrew. It is a fitting name for this week's Torah reading, for the Lord was in the process of completely transforming the Israelites from slaves who lived out of scarcity to children of God who lived out of His abundance.
Last week's Torah portion focused on the Children of Israel being freed physically from bondage in Egypt during Passover. This week's reading focus is on the giving of the Torah in the form of the Ten Commandments on Pentecost or Shavuot in Hebrew. Passover and Pentecost are inextricably bound: Passover is about redemption, while Pentecost is about revelation.
This is critical to understand because redemption is always incomplete without revelation. In fact, physical redemption without revelation will often lead to regression back into slavery. It is not enough to be freed from your negative past. To truly experience the freedom that leads to life-changing transformation, you also need revelation that gives you a new identity and purpose. Otherwise, our tendency is to return to our personal Egypts due to a lack of knowledge, immaturity, and negative spiritual influences.
After their redemption from the hands of the Egyptians, the revelation of Sinai set the foundation for a new identity and destiny for God's people. In preparation for the revelation on Sinai, the Lord instructed Moses to tell the people that in God's sight they were "a Kingdom of priests and a holy nation" (Ex. 19:6). The Israelites were no longer to see themselves as slaves, nor was their calling to serve some human master. They had a new identity as royalty and a new priestly purpose. This revelation was and is still foundational to spiritual freedom and transformation.
Parashat Yitro
Reading 1- Exodus 18:1–12
Reading 2- Exodus 18:13–23
Reading 3- Exodus 18:24–27
Reading 4- Exodus 19:1–6
Reading 5- Exodus 19:7–19
Reading 6- Exodus 19:20–20:14
Reading 7- Exodus 20:15–23
Reading from the Prophets/The Haftorah Reading: Isaiah 6:1-7:6 & Isaiah 9:5-6
New Covenant Reading/Brit Hadasha: 1 Peter 2:4-9, Matthew 5:8-20
Commentary by Rabbi Jason Sobel
How many of the Ten Commandments did God directly speak to the children of Israel at Sinai? Did they hear all of them directly from the mouth of God or only some? What is this meant to teach us?
Our sages disagree on the number of commandments that our ancestors heard at Sinai. Maimonides, for example, says that Israel only heard God directly speak the first two commandments. The Midrash teaches that they heard all Ten Commandments. Which is correct? According to Rashi, both are.
In Exodus 20:1 we read, "God spoke all these statements." The phrase "all these statements" seems to be entirely unnecessary if God had only spoken the first two commandments. Thus, Rashi, the famous medieval Jewish commentator, teaches that God miraculously spoke all of the Ten Commandments in one incomprehensible utterance. Then, God clearly articulated the first two commandments word for word. After hearing God speak the first two commandments, the people feared that they could not continue to hear the voice of God and live, so they asked that Moses communicate the rest of the commandments to them.
Although the Torah does not explicitly state that God clearly communicated only the first two commandments, there is biblical support for this view. The grammar of the Ten Commandments itself seems to support this conclusion. The first two commandments are spoken in the first person (I am the Lord your God – Commandment One; you must not have any other gods before me – Commandment Two), whereas in the other commandments God speaks in the third person (You shall not…). The fact that the first two commandments are placed together in the same paragraph while all the others are separated also alludes to the unique way in which they were communicated (Meam Loez).
The way God communicated the Ten Commandments to us at Sinai reveals several important spiritual truths about the Torah. Based on God's miraculous, incomprehensible utterance of the Ten Commandments, we learn that the Torah is a unified, inseparable whole. The Ten Commandments cannot be separated from the rest of God's commandments/mitzvot. All are equally God's Word and, as such, we should strive to understand and live them out in Spirit and truth.
God's direct articulation of the first two commandments teaches us to be especially mindful of cultivating faith and trust in God alone and to be on guard against creating and worshipping idols. Thus, the first two commandments had to be heard clearly by Israel for they are the foundation and bedrock of the Torah as is evidenced in the words of the Shema, "Hear O' Israel, Lord is God, the Lord alone." Believing that there is one all-powerful Creator and Redeemer who alone is worthy of worship is the prerequisite for obeying God and keeping all of God's commandments. As the author of Hebrews writes, "And without faith, it is impossible to please God because anyone who comes to him must believe that he exists and that he rewards those who earnestly seek him" (Hebrews 11:6).

Connecting Old & New: Finding Jesus in the Torah
Before we come to faith in Messiah Yeshua, we are spiritual slaves in spiritual bondage. But after receiving Yeshua, we are given a new identity and purpose like Israel. We go from being a sinner to becoming a saint who is part of "the Commonwealth of Israel" with a royal identity and a priestly calling like God's chosen people. As the New Testament declares: "But you are a chosen people, a royal priesthood, a holy nation, a people for God's own possession, so that you may proclaim the praises of the One who called you out of darkness into His marvelous light" (1 Peter 2:9).
It's so easy to forget our new, true identity in the Lord! But without a new purpose, a renewed mindset, and a fresh identity, it's all too easy to slip into slavery to "Pharoah" again. Egypt's of our lives can take many forms: our careers, our bank account, even our families. But with the revelation of our identity in the Lord, we can remember the truth: We are redeemed, set free, absolved, and saved. Who we are in God's divine plan has been made known to us! Let's live like the royal priests we are.
The apostle Peter is a profound example of the power of redemption and revelation to impact our destinies. Just as God redeemed Israel, He has redeemed us through Messiah. Israel began to experience transformation during Pentecost/Shavuot when they encountered God's Presence at Sinai and heard the Lord proclaim the Ten Commandments, and Peter also became a new creation during Pentecost.
After his redemption, Peter had a revelation about His identity. Instead of the coward who denied Yeshua/Jesus three times, Peter became Petrus (Peter), living up to the name Yeshua gave him, which in Latin means, "rock." Then, Peter, filled with the power of Ruach, preached his first sermon and birthed the early church during this Pentecost. Just as in Genesis, as God spoke the world into creation, Peter spoke new life into creation! As it was in the beginning, so it was on that Shavuot in Jerusalem: The union of Word and Spirit swelled the ranks of the followers of Yeshua by three thousand new creations that day. Word and Spirit always result in newness of life!
Remember, what God has done in the past, He wants to do again in the present. The past is more than events that have already happened; they reflect the heart of God and what He desires to do in and through you. Seek the Lord for your own personal Pentecost as individuals and watch the amazing work of transformation that comes through His Word and Spirit in your life and family.