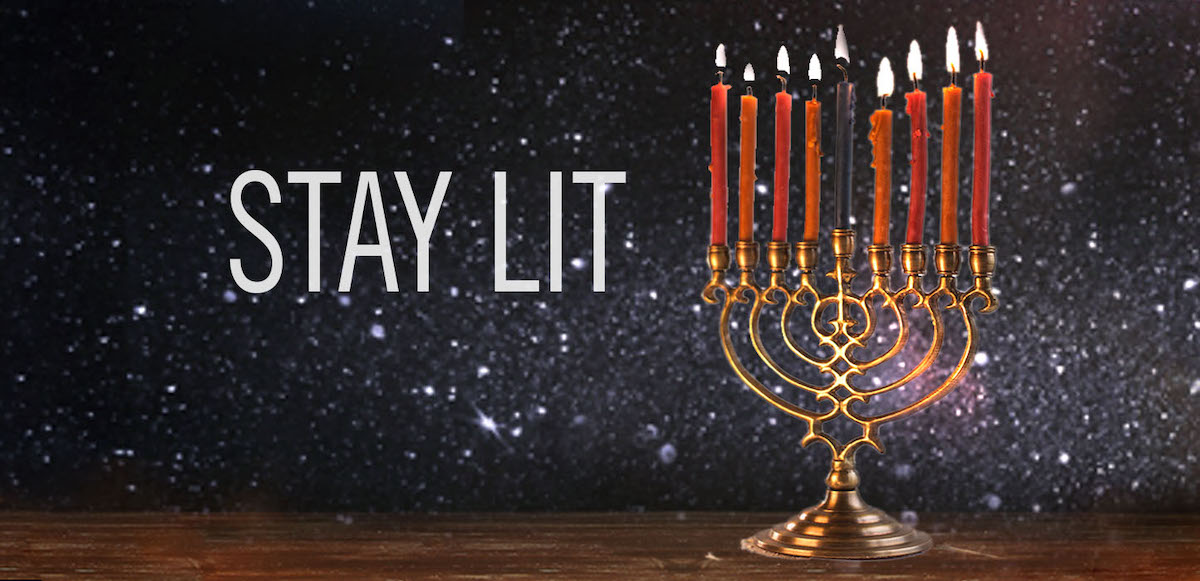 Stay Lit
"You are the light of the world–like a city on a hilltop that cannot be hidden" Matthew 5:14
Hanukkah and the celebration of the light of the Messiah must remind you that He has hand-chosen you before the foundations of the world to embark on a journey into the fullness of your destiny.  Yesteryear, God multiplied the oil and delivered the many into the hands of the few.  Today, He wants to increase the oil of intimacy in you and make you victors instead of victims. He wants you to be aware of who you are in Him – overcomers like the Maccabees.  Are the promises and presence of God fully possessing you?  Are you shining brightly like the miracle menorah of the Maccabees? Is your life centered around Him so that you are in perfect alignment with His will?
Remember, God must first set our hearts ablaze with radical passion for Yeshua, the Messiah.  Intimacy is what ignites change, first within ourselves and then the world. Let a fire for spiritual transformation be lit during this Hanukkah season, and may it begin to burn within you!  Remember, like Messiah, you are the light of the world. So get lit and be legit for Him!
And be encouraged and let this season of Hanukkah remind you that He is going to complete His work within you.
"And I am certain that God,
who began the good work within you,
will continue his work until it is finally finished
on the day when Christ Jesus returns." – Philippians 1:6
---
Journey Deeper: Birth of a Jewish King: The Christmas Story Revealed
This course was designed for you. Filmed in the Holy Land, you will see God, His Word, and the celebration of Christmas in a new, transforming way, gaining a deeper understanding of the context of the first Christmas and all the prophecies and promises connected to it. Journey Deeper