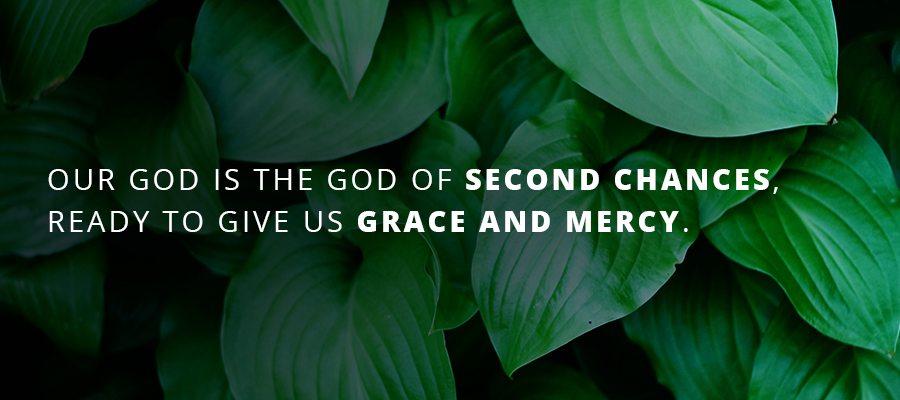 Have you ever felt like you're too far gone, that you've reached a point that lies beyond God's grace and mercy? Your brothers and sisters in Israel felt the same way when they were encamped in the desert after being freed from Egypt. In this week's Torah Portion, God's people experience God's goodness afresh when they discover the mercy with which He responds to their desire to worship Him.
After a year of journeying through the desert after their deliverance from Egypt, it was time for the Jews to commemorate their deliverance and prepare for the first holiday of Passover. It was an important time–the first anniversary of the Exodus, and an opportunity to celebrate God's faithfulness in answering their cries for freedom. Unfortunately, though, some of the Israelites were considered impure because they had been in contact with dead bodies and therefore could not bring the sacrifice God required of them. Their sin kept them from the Presence of God.
Disappointed, discouraged, and desiring to honor and worship the God of deliverance, they went to Moses to tell him they wanted to bring the Paschal sacrifice, a special offering in the Mishkan (Tabernacle). When Moses brought their request to the Lord, He offered them a second chance. The Jews celebrated the Second Passover a month later by God's decree, and all of them had an opportunity to go before Him with a sacrifice. In His mercy, He set things right.
We see in this scripture that our God is a God of second chances.  Even when we sin against Him and refuse to follow His ways, He waits with open arms, ready to give us grace and mercy. He demonstrated it to the Jews during the Second Passover and once again when He gave us His son, Yeshua (Jesus). Because of His sacrifice on the cross, we have been made right with God once for all time. There is no "too far gone" in the Kingdom of God–He has made us clean and pure, and we are free to approach Him and commune with Him as a loving Father. While the Jews had mitzvahs to follow, we are completely free in His Presence. What a gift!
1 John 1:9 is a great encouragement to those of us who feel we've crossed the line of God's grace. It says, "If we confess our sins, he is faithful and just and will forgive us our sins and purify us from all unrighteousness." No matter where you are in your walk with God, you have an opportunity to return to Him. He will respond with more mercy than you could ask or imagine, freeing you from the bondage of your personal Egypt and giving you newness of life. It's time to celebrate the newness of life He has given us through Yeshua, our Messiah!